Helena C. Joseph, C.A.N.P.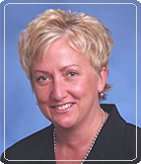 Helena Joseph has been a board certified Nurse Practitioner in Adult Health since 2002. She joined Long Island Digestive Disease Consultants in 2007 with 5 years of experience as a Nurse Practitioner in Gastroenterology and Hepatology and has worked as both a Research Coordinator and Sub-Investigator in Clinical Trials in inflammatory bowel disease and Hepatitis C.
Helena worked at Huntington Hospital in Huntington, New York for more than 20 years in the Emergency Department. She has also worked as an Assistant Nurse Manager in both the ER and Medical/Surgical Nursing and is experienced in ICU / Critical Care.
Nursing Education:
Associate in Applied Science in Nursing
State University of New York at Farmingdale, Farmingdale, New York
Bachelor of Science in Nursing, Cum Laude
State University of New York at Stony Brook, Stony Brook, New York
Master of Science in Nursing, Adult Nurse Practitioner
State University of New York at Stony Brook, Stony Brook, New York
Professional Affiliations:
American Academy of Nurse Practitioners
Nurse Practitioner Journal Club of Huntington
Hospital Affiliations
John T. Mather Memorial Hospital
Port Jefferson, New York
St. Charles Hospital
Port Jefferson, New York